Ginger Webb Chasolen, D.D.S., Prosthodontist
We are proud to be working with Ginger Webb Chasolen, D.D.S., prosthodontist.
With Dr. Chasolen on our team, we are able to expand the services we provide to our patients, providing more comprehensive care.

Dr. Chasolen specializes in Prosthodontic services such as veneers, dental implants, dentures and partial dentures, inlays and onlays. She has provided complex treatment options to many people, including those with special needs, cancer and cleft palate.
From Dr. Chasolen: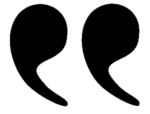 I attended West Virginia University School of Dentistry and in 1989 earned my doctorate in Dental Surgery. In 1993, I earned my Prosthodontic Certificate from the University of Pittsburgh School of Dental Medicine.  I continued my education with the Maxillofacial Prosthodontics University of Pittsburgh School of Dental Medicine and Hospitals of the University Health Center of Pittsburgh.
I have taught at two dental schools and worked in a dental laboratory fabricating dental crowns.
Part of my specialty training involved working in many different hospital settings including cancer patients, cleft palate clinic and interacting with many other health care providers to provide complex treatment options.
Cosmetic and implant dentistry started for me prior to graduation from dental school. I was fortunate enough to work in a general dental practice which instilled a belief in and love for continuing education.
As a high school student I began working as a dental assistant so I have been privileged to explore many aspects of this wonderful field for more more than 30 years.
I participate and serve in many dental associations and study clubs, such as the American Dental Association and American College of Prosthodontists.
My experiences ensure that I can give my patients the most comprehensive and advanced dental care. I strive to provide diagnosis and treatment which is reliable and appropriate for the long-term success of your healthy smile. I enjoy open communication because I want to help you choose and understand any options that are available.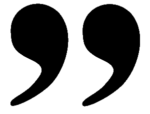 I offer hygiene and restorative services on a regular basis to my family of patients, both in my Sarasota office and here in the office of Carol W. Stevens, DDS.